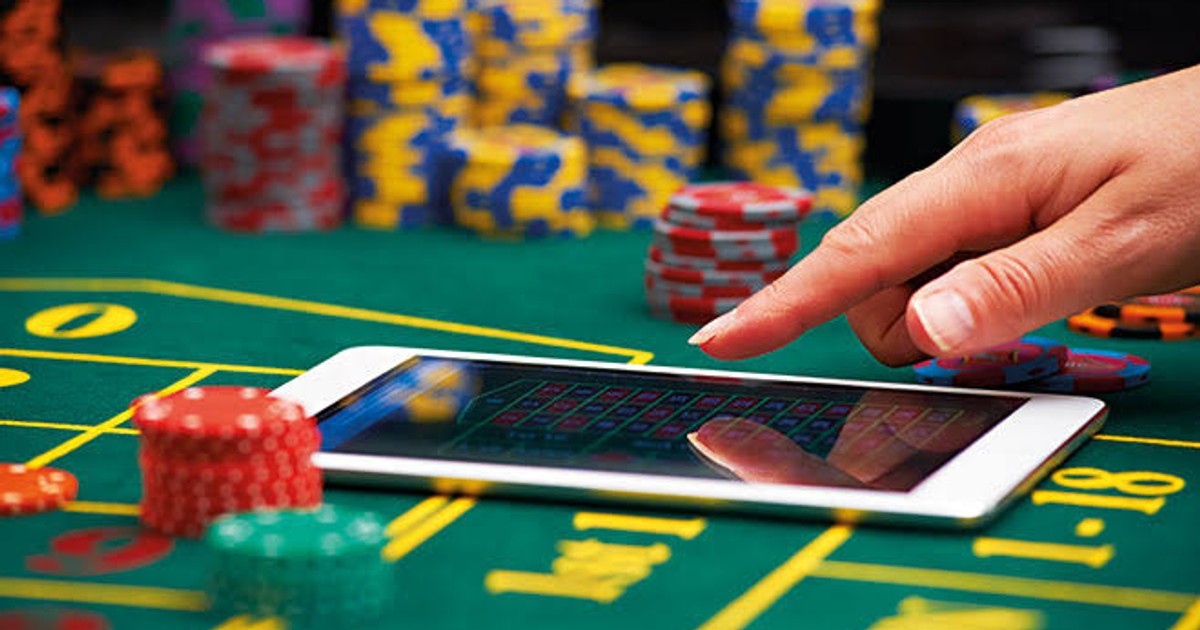 In a context where the annual cost of online casinos paying affiliates is negligible compared to their revenue, it is only natural that the gambling affiliate marketing market is one of the most intensely competitive business areas. Today, CasinoMentor.com would like to share some tips on how to become an effective affiliate marketer.
It sounds like everything is quite favourable for a newly established casino site to find its affiliate partner and succeed in increasing brand awareness. However, to be able to connect with a quality affiliate, an operator needs to overcome many challenging obstacles. Besides choosing among thousands of gambling sites with quality content available on the market, your biggest obstacle is going beyond yourself, removing limits on the offers and services you offer your affiliate so that they can devote their energies and brains to the fullest in promoting your platform.
To do that, you need to know your boundaries. There are things that you should avoid in your business if you want to have a long and lasting relationship with your affiliates.
Deferred Payment For Affiliates
Money flow is the most critical factor in any business. Although the affiliates will follow all terms bound in the contract, there is no guarantee that they will get the best performance if you, as a casino operator, delay the payment to them. Even with their power, affiliates can give bad reviews and warn players not to visit casino sites anymore, which directly affects your website's long-term reputation and revenue if you don't meet your payment obligations on time.
(!) Solution: To avoid disliking your affiliates, you should prioritize setting aside a revenue fund to pay them monthly, or annually, depending on the signed contract. That will help you to always be able to pay them even if the casino's business situation may not be favourable. In addition, an automatic payment system is also a way to help you never forget your task.
No Sub-Affiliates Offered In The Contract
Large affiliates rarely work alone. In fact, many companies have developed affiliate networks, including many sub-branches, to increase the size of their business and make more profits from this lucrative market. As a result, sub-affiliates will often be in a larger affiliate chain, helping them have a good relationship with other affiliates.
On the operator side, connecting with these sub-branches will bring many potential benefits. The most significant of them is the lower service costs with virtually constant work efficiency. Therefore, casino sites can self-assess the situation and find the sub-affiliates that bring the best marketing effect with the lowest amount of money.
(!) Solution: Whenever contracting with an affiliate, the operator should add terms on the partner's use of the affiliate network, including sub-affiliates. That will make the platform accessible and create a good relationship with the wide affiliate world, giving them a great chance to find new and more affordable affiliates.
Among the profit structures shared between the affiliate and the operator of the online casino platform, Cost per Acquisition (CPA) is the most popular. This method allows the affiliate to receive their commission every time the platform earns revenue. However, the reality is that some operators do not prioritize this option. The reason is that they are afraid that the affiliates will abuse it as a way to cheat and make a lot of money but not bring high marketing effectiveness.
(!) Solution: CPA is not a bad solution, and operators can limit the risks that their counterparty requires by using anti-fraud tools. That will help the operator always have a basis to confront each time they discover that the partner intends to take advantage of the contract to make easy money.
Inflexibility In Profit-Sharing Structure
An online casino site can cooperate with many affiliates at the same time. That means operators need to be flexible in sharing their revenue with better-performing partners, and vice versa. Unfortunately, the 'one size for all' solution never leads to a happy ending for any business, including affiliate marketing. If a partner feels unsatisfied because the commission structure you give them is not worth the effort they put in promoting your casino, it is you who will suffer in the end.
(!) Solution: Affiliate marketing is a dynamic market and does not follow traditional frameworks. Therefore, if the operator feels an affiliate is showing exceptional values in promoting the casino's brand, the operator should pay it a decent amount through flexible commission plans, instead of being rigid with basic remuneration.
Show Incomplete Or Deceptive Reports
Affiliates are guarantors of a casino's results if we let other factors go for a while. Therefore, it would be unfair to them if the operator deliberately concealed data about player traffic in order to minimize the amount paid to these affiliates. This will probably benefit the operator in the short term, but if the affiliates investigate this, the consequences will be immeasurable. Affiliates have enough power to expose your cheats to the entire iGambling world and make it difficult for you to find another affiliate in the future.
(!) Solution: Transparency is the basis for the success of any business plan. No one can achieve sustainable profits by taking advantage of the trust of others. So be transparent, honest, and concise when your partner requests your player data. It also gives the affiliates a better understanding of their performance and gives them a basis to tailor their approaches to marketing your online casino platform. From there, it facilitates your brand to have a stronger influence in the future.
Using Hard-To-Reach Affiliate Program
The management of an affiliate's casino data will depend on specific programs. The most popular and most modern affiliate programs on the market will often be applied by top affiliates when working with top online casino sites. Therefore, as an operator, you should choose the most popular and easy-to-use affiliate software to avoid causing difficulties for your partners.
(!) Solution: Modern technology today allows operators many options in choosing an affiliate program that is both premia and ensures the security of the casino's data. So, choose the most favorable option for both you and your affiliate to create a favorable working environment.
Lack of Payments In Multiple Currencies
This problem sounds simple, but it is one of the operators' common mistakes. If you are an affiliate manager, you must know which part of the world your partners operate and what currency they use. This mistake is more familiar with casino sites that work with multiple affiliates simultaneously. In that case, the operator must have a solution to pay each other currency chewing for each of their affiliates.
(!) Solution: you can eliminate this mistake from the very beginning. At the time you sign the contract with the affiliate, you should make it clear which currency your partner prefers to be paid in. That will help your partner appreciate your thoughtfulness and dedication to your work and help them make a good impression on you.
Non-Compliance With General Terms And Conditions
The terms and conditions of a business contract are always the basis for resolving issues arising in a cooperative relationship. Therefore, both parties to the contract understand its importance and breaking the contract or changing it arbitrarily can lead to severe consequences.
In the world of iGambling, it is often the executives who look to affiliates to promote their brands, rather than vice versa. That makes the casino sites' side will be more affected if they intend to violate, take advantage of, or arbitrarily adjust the contract without notifying the affiliates.
(!) Solution: No matter which side of a business contract you are on, you should respect it as a way of respecting your own partner. If you want to change anything in the agreement, announce and discuss it specifically and publicly with your affiliate to find the best solution. That will help you reduce the risk of a lack of transparency that could affect your long-term relationship with your companion in the future.
High Minimum Wagering Withdrawal Threshold
Although this is not very common, some operators will include withdrawal conditions in their contracts with affiliates, meaning that they will not withdraw funds until the commission paid to them by the operator exceeds a specific limit. In practice, these limits are often quite high, making it difficult for affiliates to receive their legal salary, even though it is not a large amount compared to the casino's revenue.
(!) Solution: If you are an operator, adjust your withdrawal limits appropriately to motivate your affiliates. That will make you more generous and trustworthy, in their opinion. From there, they will work harder and help your brand be known to more players.
Affiliate marketing is a sensitive issue since its effectiveness cannot be measured unambiguously and players' perception of a brand cannot be changed in a short time. . Therefore, you need to treat them fairly and tend to encourage those who are working around the clock to increase the virality of your platform to create a good relationship with them and make your online gambling business more profitable in the future.
This article has summarized the common mistakes in cooperation between casino operators and affiliates. We hope that it will be a valuable source of experience for you to refer to and avoid making common mistakes in this regard.