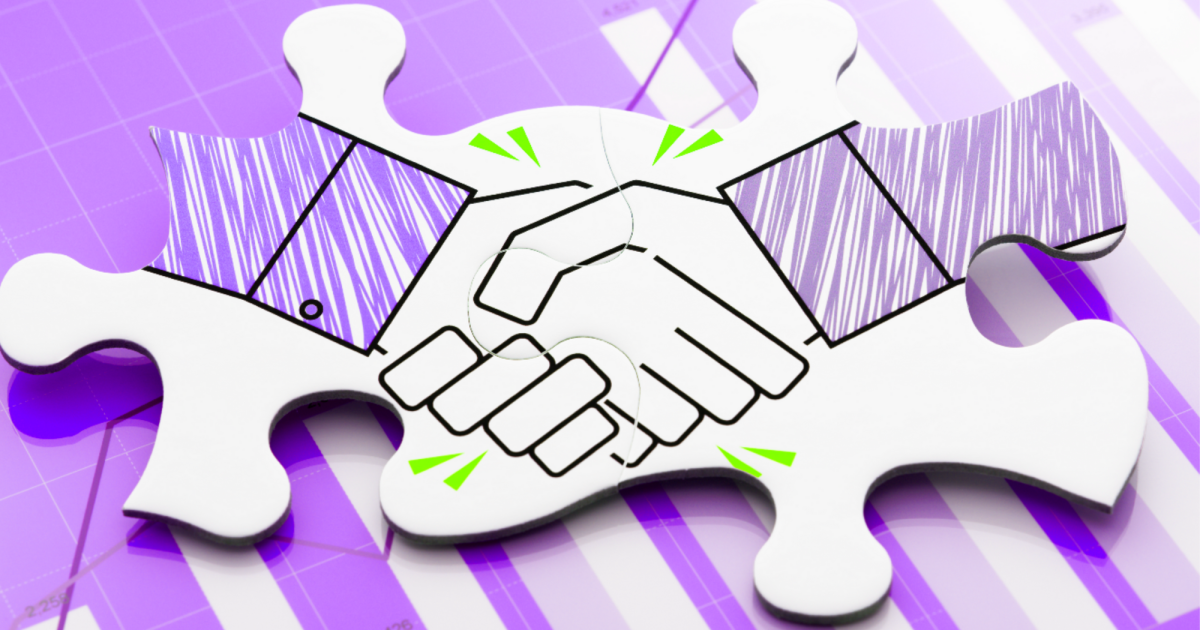 When it comes to buying electronics or household appliances, if youre anything like me, you do as much research as possible. You open a million tabs of different product-review sites, read them until you decide on the item you like, then click through to the companys website to make your purchase hopefully with a generous discount code.
Thats the journey through the affiliate marketing ecosystem but only told from the shoppers point of view.
There is also the merchant that sells the product, the affiliate that promotes the product in exchange for a cut of the sale and, in most cases, an affiliate network that makes sure the process runs smoothly for both sides.
What Is Affiliate Marketing?
Affiliate marketing is an arrangement in which an affiliate, such as a publisher, earns a commission by promoting another companys products. The affiliate gets a piece of each sale that goes through its channel, and that process is tracked by specially coded links.
Affiliate marketing is a type of performance marketing. That means an affiliate is paid when (and only when) its marketing prompts a measurable action a sale (or in some cases, a lead) for the business that ownsthe product.
The arrangement has been around almost as long as e-commerce itself. Amazon helped popularize affiliate programs after launching one in the mid-1990s. Around that time, blogs started slapping Amazon affiliate links on their sites, hoping visitors would click through and buy an item so they could pocket a commission.
Of course, the idea of splitting revenue like this dates back much further, evoking the era of door-to-door salespeoplewho worked on commission.
These days, affiliate marketing is an integral part of e-commerce, whether youre a retailer pushing your product to the masses or a publisher carving out an additional revenue stream.
Advertisers in the United States are expected to spend north of $8 billion on affiliate marketing in 2022. One report said that 81 percent of advertisers and 84 percent of publishers use affiliate marketing.
Its a practice no longer associated with spammy blogs or pushy salesmen. Its mainstream. And for many its lucrative.
What Is an Affiliate?
Simply put, affiliates are the people who earn money for successfully promoting another companys product.
They might be bloggers, journalists, social influencers or performance marketers. They are not employees of the companieswhose products theyre promoting. Theyre probably not even customers. And they usually have big enough audiences that total strangers are buying products using their affiliate links.
(Affiliate marketing differs slightly from referral marketing, which is when a customer gets rewarded for referring a product or service to a family member or friend.)
Derek Hales ran Sleepopolis, the mattress review site, as its editor-in-chief for three years. He founded the site in 2014, right around when the bed-in-a-box business started booming and people began googling best mattress in high volumes.
As Fast Company reported, Hales helped these companies sell lots of mattresses, and as an affiliate, he made lots of money. Hed often end each review with an affiliate link that came with a digital coupon shoppers could apply at checkout. Sometimes hed negotiate his commission with the mattress companies directly, other times hed pull them from affiliate networks, sites which list affiliate marketing offers for publishers like Hales to use.
Affiliate marketing isnt only for solo entrepreneurs, though. Legacy publications like the New York Times and New York magazine both rely on their product recommendation websites, Wirecutter and The Strategist, respectively, to bring in millions of dollars of affiliate commissions each year.
Other affiliates go a different route: They specialize in creating advertisements on platforms like Facebook to drive visitors to landing pages that promote products using their affiliate links.
Affiliates tend to partner with merchants or find merchants offers through intermediaries called affiliate networks.
What Is an Affiliate Network?
There are many affiliate networks out there today, including ShareASale, ClickBank, CJ Affiliate and Rakuten, to name a few. They handle the link tracking and payment processing involved in affiliate marketing, ensuring both merchants and affiliates get what they agreed upon. For merchants, thats a specific action taken by a visitor; for affiliates, thats getting paid for it.
If no action occurs, though, money doesnt change hands. Thats why youll see the acronym CPA (cost-per-action) used to describe affiliate marketing. The merchant is not paying for impressions, they are paying for actions taken leads or sales.
Affiliates rely on networks like these to help them scale up their affiliate marketing efforts. For example, if youre a publisher and you promote products from 50 different companies, youre then responsible for tracking links and collecting payments from 50 different companies. That is, unless you run your program through an affiliate network, which handles that work for you.
[Affiliate networks] take off a lot of the stressors of managing the affiliate program.
It takes off a lot of the stressors of managing the affiliate program, Thomas McMahon, senior business development manager at affiliate network ClickBank, told Built In.
Networks like ClickBank also function as marketplaces, allowing affiliates to discover products their audiences might find interesting and offers that pay high commissions.
Merchants find affiliate networks usefultoo. In most cases, they would rather offload the management of these transactions than build their own programs and payment-processing technologies in house.
Another reason merchants use networks is for recruiting affiliates. If youre a sneaker brand, for example, it would take a lot of time and research to figure out which streetwear and sportswear bloggers and influencers you should reach out to for affiliate partnerships.
With a network, though, merchants can specify commission structures and what qualities they want in an affiliate, and the network will surface publishers or influencers fitting those parameters. Once the merchant approves the affiliate, the network takes it from there, facilitating the tracking and payments between the two parties.
Affiliate networks make money by taking a cut of each sale they enable. So merchants not only pay the affiliate, they pay the affiliate networkas well.
What Is a Merchant in Affiliate Marketing?
Merchants sometimes referred to as advertisers, brands or businesses sell a product or service. They often enter the picture when they want more sales or leads, so they partner with affiliates, who have audiences.
Merchants selling consumer products, like accessories and appliances, appear to dominate the affiliate marketing landscape. But businesses in virtually every industry have dabbled at some point.
CJ Affiliate has more than 4,000 clients representing literally every vertical, according to Nicole Ron, the affiliate networks vice president of product marketing and business systems. That includes retail, travel, finance and technology and services.
There are very few business types that cant leverage affiliate marketing.
The commission structures vary, depending on the category, Ron told Built In. But the fundamental reasonmerchants use networks like CJ Affiliate remains the same: They want to be promoted by authoritative sources with action-ready audiences.
While not every product is a fit for it, There are very few business types that cant leverage affiliate marketing, ClickBanks McMahon said.
How many affiliates do merchants typically utilize? Depends. Some of CJ Affiliates clients use more than a thousand affiliates in total, counting influencers and creators in addition to traditional publishers, Ron said. Others keep very small, curated programs of 20 to 30 partners.
Where Do Agencies Fit In?
Some merchants enlist agencies that specialize in affiliate marketing management. These agencies dont handle the technical aspects of the process like networks do. Rather, they consult merchants on strategy and help them find ways to make their affiliate programs more successful.
They do this primarily by finding affiliates they think certain merchants should partner with.
When we onboard a client, its easy for us to immediately see who are the top-producing affiliates in [the clients category], Kyle Mitnick, president of Advertise Purple, a marketing agency specializing in affiliate management, told Built In.
From there, his agency figures out which of its affiliates Mitnick said it works with more than 100,000 of them will promote the merchants products. Then, they get to work crafting the ad copy and determining the appropriate offer for affiliates.
What Are Common Hesitations?
Mitnick sometimes meets clients who are new to the affiliate marketing process and anxious about it. Two big hesitations often come up, he said.
One misconception is that affiliates are all coupon sites, and some merchants would rather not be associated with those. (Perhaps they fear their brand equity taking a hit.) Whatever the case, many merchants dont realize that affiliates are producing service journalism, not spam.
That stigma always comes up, Mitnick said. We address it with data.
The other issue that gives merchants pause is centered on sales attribution. In Mitnicks experience, many brands fear a hypothetical scenario in which they accidentally pay twice to acquire a customer once if the shopper clicks on one of their Facebook ads, and a second time if the shopper clicks on one of an affiliates links.
The worry is misguided: There are plenty of technical solutions that prevent brands from paying twice, Mitnick said.
What Are the Best Practices for Merchants?
The misnomer is that affiliates are cheap and easy, McMahon said.
When hes consulting clients who are on the fence about affiliate marketing, he tries to help them recognize the importance of customer acquisition and the lifetime value that each new customer provides. Lowballing affiliate commission fees to make better upfront margins only works against that strategy.
Where people stumble is building just a generic, bland affiliate offer, he said or offersso low they dont get high-quality affiliates excited enough to promote the merchants products.
Instead, McMahon said, merchants especially SaaS businesses ought to structure far higher commissions.
That, he said, opens you up to not just the bloggers, not just the influencers, it opens you up to the true performance marketing affiliates.