iAmReviews
STM Forum Reviewed – Is STM Forum Worth It in 2022?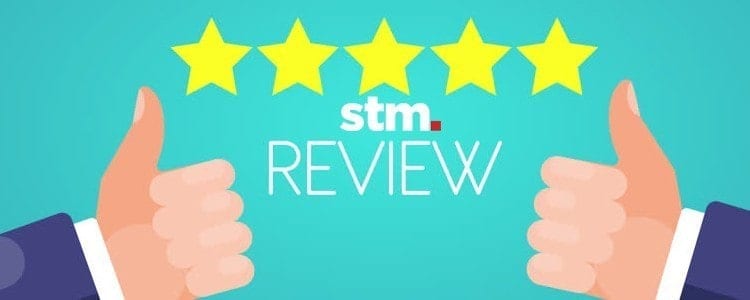 This is the most detailed and insightful review of www.STMforum.com, the Stack That Money premium forum. The most popular paid membership community of super affiliates featuring members like Charles Ngo, David Atias, Taiwo Balogun, Matuloo, Manu Cinca,John Crestani, Ian Fernando, Zack Franklin, Oded Gendler, Eric Gyepes, Mitesh Muley, Kulwant Nagi, Andrew Payne, Servando Silva, FbQueen and many many more.
This very detailed and granular honest review includes screenshots from inside the members only area to show you what's going on. Current stats, info about top sections, and what kind of information you will find within.
As I begin to write this, it just hit me I've been a paid member of Stack That Money forum, now known as STM Forum since January 13th, 2014!! Time truly flies when you are having fun and making money online!
That's over 5 years I've happily called this forum my hang out, my home away from home in cyberspace where I've met a lot of amazing, amazing people that I can truly connect with, and not just get rid of them with the – what do you do? oh I'm a web designer BS I have to say in normal life since no one in Hungary understands what the word affiliate marketing is, and what an affiliate marketer really does.
Time truly flies, thanks to STM I've met my first ever JV Partner with whom we did over 3 million USD in profit on CPI App Installs. It's also the place where I met some awesome Nutra affiliates with whom I have masterminded and made another cool million running skin and diet trials in European geos in 2015/2016.
They do say connections are everything, and it's one of the 'hidden values' members inside STM receive – they get to connect, mastermind, share failures and successes with other people that are in the trenches with them. I am living proof, having a network to bounce off ideas off of works, and can lead to a lot of success.
Another reason why STM is such insane value is because of their moderators. Some of my favorites, AMY, MATULOO, and stickupkid (the guy shares some insane value these days). Here's why they are so awesome.
1) They are always online (do they even sleep?)
2) They are super nice and cool people that can introduce you to many great contacts that will help you get exclusive deals, offers, meet new potential partners to do joint-ventures with and many more!
3) They hold your hand, so if you are just getting started in affiliate marketing, the awesome moderators on STM will spend time with you to explain in detail what to do next, where you messed up, what you should try.
This is HUGE and WAY BETTER if you are on a budget. For example, if you were to buy any course for $500, $997, $1497 or $5000 or $14,000 despite the high price tag, the creator of the course doesn't include holding your hand. They teach you some concept, and you are on your own after. But on STM, you pay a low monthly price of $99 per month and you have UNLIMITED 1 on 1 time with the most experienced affiliate marketers and also the mods to help you every single time!
At the time of me writing this review of STM Forum, there are topics 41,368 and a total of 354,137 posts. The most users ever online at the same time was 1159, which is insane since the affiliate marketing community is quite small.
The Content
Now you are probably wondering, what the heck's inside STM, what do people talk about there? What kind of information and golden nuggets will you find? What's going to be the info that will make you money?
There are currently a total of 11 sections on STM, with a ton of subsections. What I will do to make it easy to review this insane amount of info in ONE reading is give you the down low on what you find within each section and why it's awesome; so let's go!
News and Information
This section is home to Announcements, and up to date information about the affiliate marketing industry as they release a weekly newsletter to recap what happened, important changes from traffic sources, new products, services, cool trends, and much more. There's a section about the #1 affiliate marketing conference in the world – Affiliate World Conferences, here you can learn about the speakers on the next ones, grab deals and discounts on tickets. There's also awesome videos from iStack training interviews and teachings as well as Jobb Opportunities featured from AffJobs, talk about networking events in your area or near you; as well as special deals and discounts exclusive for STM Members.
The Newbie Zone
THIS IS THE #1 PLACE TO START FOR NEWBIES!
The intro area is the place to start by introducing yourself when you join, and also to check out the intros of other people who just joined. Who knows you might meet someone on day 1 that you can chat with on skype and learn affiliate marketing together all while discussing your favorite dream car, and what's better Las Vegas or Thailand.
The second place to go is to read Vortex (Amy's) epic 40-day step, by step – super duper detailed tutorial on how to get started when you have ZERO experience and get on to making money in affiliate marketing.
It also has a lot of guides that will teach you and help answer a lot of questions about everything needed to get started with affiliate marketing.
There's a sub-section within that will explain in a newbie friendly way with screenshots and videos showing you how to do all the lil things that go into running a profitable ad campaign and buying media.
General
This section has over 50,000 posts on its own, so its a big one. The place I like to hang out the most is called the Affiliate Marketing Forum section, it has the advanced stuff. Like technical guides to cloakers, trackers, different spying guides tools, and many other more advanced things. This is where you can learn how to do crazy stuff like clickjacking, content locking, high ctr image tricks, optimization techniques, scaling methods and many more.
There's also a sub for HODLERs serious about investing their aff marketing profits into crypto risk.
The section for product owners is all about mingling with other product owners, learning how to make your own offers/products or simply finding direct advertisers to work with to skip the middle man, aka the network.
In general, you will also find Masterminds, now I used this section a lot to join tons of awesome skype groups, and telegram masterminds where people talk live strategy about FB Ads, Google Ads, Native, Pops, PUSH.
If you are looking to get inspired be sure to check out the success stories; these are true tales of other STM members that came in as newbies and struck gold here are some post titles, they are insane but true!!
-$846,365 in 9 months with ecom
-Success story: $55,000,000
-Today: Two FB Accounts – Tier 1 – Pin Submit – 500% ROI
-Crossed $40K in July 2018 – Struggle of Digital Marketer in Affiliate Marketing
-10k profit day after more than a year of 0 returns
and over 180 more success stories to keep you motivated and reassured that YES it is possible to make an insane amount of money with affiliate marketing, that it's not fake, it's not MLM, it's not a scam (god I hate all those negative naysayers).
Traffic Sources
This section is great because it has a FOCUS. So if you are running Facebook Ads, you can click into Facebook, and see posts, questions, tips, guides, and tricks related to that traffic source only.
They also have SEO section, a section devoted to Shopify and Drop Shipping and ECOM in general, Native traffic sources covering Taboola, Outbrain, RevContent, to name a few native traffic sources. (I published a ton of their tracking tokens on my blog if you are interested, do a search – or my favorite tracker REDTRACK has most of them built in already.
There's also a section on EMAIL, I met a really awesome mailer in this section who makes over a million dollars each year sending emails. Crazy!
Then there's Pay Per Call, Display like Google Adwords, Bing, Search and many others. Too many to list frankly, I am getting bored myself listing them all. Best if you take a look at the screenshot below
Technical & Creative Skills
I attribute my success to my creativity, I always have a million ideas (of course most are bad, but there's always some killer ones) STM has a section devoted to creativity and technical skills which are paramount to success in the media buying world as an affiliate marketer working off performance.
Here you will find the Tracking Campaigns section that has a wealth of knowledge covering everything from setting up various trackers to adding new offers, traffic sources, setting up special redirect paths. Tracking is very important to campaign success, and STM has guides on everything from prosper202 to the big boys like Binom, Thrive Tracker, Voluum and my personal favorite we're using with my team RedTrack.
There's an entire section devoted to Programming, Servers, and Scripts. In affiliate marketing, we use a ton of killer scripts to boost our profits including BackButton Script, pop-under, pop over, and special opt-in scripts to get people to register for our lists and whatnot every time. We also require a lot of powerful web hosting solutions including dedicated servers as well as shared hosting with unique IP addresses.
Did you know? You can use GeoIP to call out the users City, State, Country? You will learn how to do it on STM. What About tricks to automate deploying tons of servers to host unique landing pages all over the cloud? Yup, STM has a guide for that too.
Know that page load time has a direct effect on the success of your Google rank? Well, you will also learn that it also affects CVR (Conversion rate) so the slower the page, the less conversions that's why they even have a guide on how to optimize for A,A,A performance!
There are seriously so much amazing pieces of content on STM from A to Z that you just have to see it! Good thing they offer a money back guarantee of 3 days if you don't like it (but you will, trust me)
There's also step by step guides for Photoshop, how to make high ctr banners, how to optimize landing pages using A/B tests like where to put the header image, where to put the heading and many more tips inside the Design, Imagery, Banners & Landers section
(BTW, there's a company called Banners & Landers that creates landing pages, WordPress sites, and creatives for cheap..)
Copywriting, Conversion & Psychology – another favorite section of mine inside StackThatMoney premium forum, the reason why I like it so much? Because ANGLES and copywriting is the key to success. You can just rip and run content you find using spy tools like MagicAdz or AdPlexity, but these creatives and landing pages will never perform as good as if you make your own from scratch – so this section will help you learn about psychology and how to write high converting advertorials as well as ad creative texts that get great click-through rates!
Vendors
No paid forum would be complete without a classifieds section, right? STM has its own divided into three sections;
Buy/Sell/Hire
Products and Services
Networks/Offers.
Within these walls you can find exclusive CPA offers from the networks, deals on things like programming, design, virtual assistants, and many other services affiliates need to launch their campaigns. There are also great deals on trackers, spy tools, and many others. I personally use and recommend MagicAdz for facebook spying, you can sign up here for a trial. Also, I recommend AdPlexity for mobile and native – you can sign up right here.
You can buy and sell accounts to different traffic sources under the Vendors section on STM, as well as get new partners for Joint Ventures (JV's) where you do all the work, and the other person pays for the traffic – or vice versa, or some special setup you guys agree upon via STM Members only chat or skype.
Extras
This is the section where all the things that don't fit into the other categories goes. There's an OFF TOPIC section where random discussions from How you deal with your downtime, to what everyone's favorite steak restaurant is, to how to get over depression caused by affiliate marketing.
There are also tips on how to be more productive, my good pal Charles Ngo is like the king of productivity tips and many of the secrets are shared on STM right here in this section.
STM Members are travelers, they work from the beach on their laptops so you can be there are some amazing travel hacking tricks on how to get the lowest airfare, which places are worth visiting as an internet marketer, and what kind of attractions are must see and must do in different destinations. Some guys even talk about all the ladies and their stories on their travels.
Like Gerard Dela Porta who is famous for his Mr. Romance person, romancing 18-year-olds all across Thailand!
If you are not into ladies of the night, not to worry, there's a ton of awesome 'family' affiliates and every day more are joining the ranks as the community is maturing. There's tons of cool advice on what to do at conferences, what to bring, how to talk to CPA network reps, how to network, and many more.
Of course, health is very important especially if you sit on the computer for many hours in a day – so there are great tips on what to eat, when to eat, diet plans, work out routine advice for affiliates – things to do, and not to do in hotel gyms and many more that are all about Health. STM is home to the most famous affiliate marketer and health buff named FitAffiliate, Andrew. The guy always amazes me when I talk to him, super smart fella and true super affiliate!
---
Localized Discussions
STM now supports and offers discussion in many different languages including French, Dutch, German, Italian, Spanish, and Russian. I won't dive into deep in what these sections have to offer, as I can't read those languages but the biggest benefit here is you can meet people that speak your language whatever that may be. Here are some of the subsections in the localized STM forum: STM en Franais, STM in het Nederlands, STM auf Deutsch, STM in Italiano, STM en Espaol.
Achievements and Awards
I won an STM Award a few years ago for My Ultimate Spying Guide and an iPad that my 3-year-old daughter still uses to this day. In this section, you won't really find any mention of these awards sadly but they do offer a great place to discuss your goals, share your successes, and out some of your winning campaigns from the past or present.
If you are looking for motivation, then I highly recommend reading the Revenue Milestones sub-section in this forum. The stories there are true, they are real testimonials of people that are making money with affiliate marketing thanks to the knowledge they learned on STM. It's not fake news as Donald Trump would say; it's not fake video testimonials from Fiverr for $5 bucks. These are 100% real, honest, and truthful reviews to help keep you motivated even when things are though and you are losing all your money testing things (or buying data as they say).
Old But Still EPIC
STM has been around for years, when they started they didn't have thousands of threads. I mean, everything starts at zero and you build it gradually. They have been truly successful thanks to the founding fathers of STM, Lorenzo Green aka Mr. Green. StackMan (Jordan) and Besmir. These guys used to run a lot of campaigns and share endless amount of case studies, and tips and tricks and you will find them in this section.
My favorite supermod, the legendary Caurmen who passed away recently wrote some of the most detailed, thorough guides that helped a lot of people make millions of dollars online. Many of his writings have now retired under this section as old knowledge, but they are still worth a read as the systems and way of doing things didn't change much – only the policies that limit what you can and cannot do on traffic sources in 2019.
Luckily, STM is always at the forefront of what's happening right now, and thanks to awesome moderators like www.matuloo.com and Amy aka Vortex on STM they continue to bring up to date information via case studies, how to guides that work today.
Help & Support
This is by far the most boring section, where you ask about invoices, fix account related issues like can't log in to STM, having problems accessing the account, etc. Wanting to change your username, and other administrative stuff related to membership on STM.
Pricing
STM Forum is competitively priced at $99 per month which is a steal if you think about how much value you get.
Let me explain what I mean by that. If you were to buy a course, which is usually one single method to do one thing – you are going to pay at least $500 for that course.
If you want to hire an expert like me, to work with you 1 on 1 via Skype, I am going to charge you $2000 per hour because otherwise it's not worth my time.
On STM, you will pay $99 per MONTH and have access to not one, but over a dozen full-time moderators that are tasked with helping you and 'hold your hand' along your journey. It doesn't matter that if you are a newbie wanting to quit your 9-5 and become a full-time affiliate marketer; if you are a family man that is sick of working two jobs to keep your family afloat and you are looking for a fresh new opportunity in a place where you can make millions. They treat everyone with an equal amount of respect, new or advanced they will help, offer suggestions, and follow up with you to see how you are doing. All for $99 a month.
People that can't afford $99 a month should not even consider affiliate marketing. You need tools, a developer, a designer, – or you better be an awesome jack of all trades. With that in mind, the $99 a month is super low price for the amount of value you get.
Not only will you get access to full-time hand-holding, you will also be able to learn and get help from other affiliate marketers just like you who recently got started, people that have been at it for a while, or the super affiliates like myself (iAmAttila), Charles Ngo, John Crestani, Eric Gyepes, and many others that are active members on the STM community.
Pros

Insane amount of knowledge
The biggest super affiliates in the world use STM
You can network with people that understand what you do
You can get hand-holding level support to get you profitable
Insane value for $99 per month
Awesome member-only discounts to conferences, saas tools, services and more.
Cons

Not for people that are looking for a push button way of making money.
Conclusion
STM is worth way more than $99 per month here's my personal experience
I joined STM in January of 2014, I've been a member now for over 5 years and one of the happiest members. STM allowed me to meet great people, learn a ton of new things. The learning curve is INTENSE when you join, like your brain being uploaded with fresh new data you never knew existed just like in the movie Johny Mnemonic.
I thank STM greatly for my success of making over 7 million dollars online ever since I started in affiliate marketing to the connections and knowledge gained from Stack That Money forum and its awesome members. How? Well, when I ran CPI installs years ago, I met a guy who told me I can run app installs on Google uncloaked, which enabled me to without fear test a shit ton of angles until I find insane high converting ones. For the CPI run, I was also able to go direct to Clean Master offer owner as I met them through a PM on STM, and get higher payout vs running it through a network.
Then came the nutra phase, where first we promoted trial offers with JumbleBerry (who I also met on STM) and then C2M (who again, I heard about on STM) I was able to get in with the right contacts at the networks, get approved instantly as they knew me from STM (skipping the phone interview, and other bureaucracies) and got the best offers right away that were not public on the network and was able to spend $5-6 per CPA and get paid $36.. which is insane ROI if you do the math
Today, I am big time into PUSH that I first heard about from MR PAYNE a legendary and super intelligent moderator on STM. This guy was running PUSH from the day chrome enabled PUSH it seems; he even made his own traffic source which gave him free traffic. His tips are what gave me a head start before everyone else starting hearing about Push and all the big networks like MegaPush, RichPush, ZeroPark PUSH started popping up with their own push traffic source offerings. So yea, STM gave me a lead advantage, again because I was a member.. without STM I would've learned about push later when everyone else – and as we all know, more competition = less profit margin, and makes things harder.
If you want to be ahead, and you want to be part of a community that's continuously getting better and is state of the art, on top of current affiliate marketing trends and how to make money in 2019 – join STM FORUM! You will not regret it, guaranteed! Become one of us!