Affiliate Marketing
Revital Kristal, reTravel.io – Creating new revenue streams for travel companies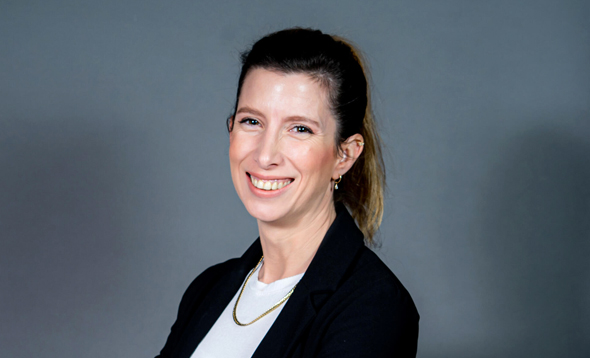 Pitching is storytelling, and good storytelling means opening with a bang. I remember when I first met Revital, I was wowed by the way she presented reTravel. It was the midst of the pandemic and travel was at a standstill, but I clearly remember her presentation, the way she approached the problem, market, user feedback, and technology. Everything was based on data, and she showed us exactly how her company's solution will solve a large challenge that travel companies face.
As part of the Female Founders program we have been running at StageOne, which has led us to meet over 90+ founders in the past two years, we've decided to introduce you to some of the founders we met from both Israel and the U.S. They operate in different industries and their startups' are at different stages, but they have all impressed us with their company, leadership, and drive. This program gives us the opportunity to keep in touch and maintain ongoing relationships with many of these founders. We can hear about their companies growth, connect to relevant investors, assist when we can, and have follow-up meetings to go over their progress.
Revital Kristal of reTravel.io. Photo: Hanna Taieb
Meet Revital Kristal, co-founder of reTravel.io.
reTravel.io was founded in 2020 by Revital Kristal and Nir Gurevich who once worked together on a leading online booking platform. The company is located in Tel Aviv.
Can you tell us a bit about reTravel?
ReTravel is a machine learning-powered cross-selling platform that creates and maximizes new revenue streams for travel companies. We help travel companies significantly increase their revenues and loyalty, with just 10 minutes of onboarding.
What inspired you to develop your idea?
While working for a SaaS (Software as a Service) travel-tech company that handled over 100 online and offline travel agencies, we noticed that although they had first-party data, yet they were struggling to sell travel products, besides for flights and hotels. They normally had two options: invest a lot of money and build their own solutionrisking critical resources (time and money), or turn to affiliate programsreducing their potential revenue and even risking losing their travelers. We meshed our vast experience in marketing and travel to offer a better solution that was simple and powerful. Travel agencies and airlines can now fulfill their travelers needs with the reTravel white label solution. They enjoy low risk, high returns, and increased retention, with no effort of their own.
What are some of the challenges youve faced (if you have), regarding building a company as a female founder?
Over the last few years, there has been great progress for female founders, but there is still a long way to go. Sometimes, I find myself in situations Im sure a male founder would never experience.
What are the secrets to your success?
Theyre secrets! As a leading team, we always put the customers and the startup first. We are fierce, results-driven, and focused on the human factor when thinking about our customers and our team. Timing is also crucial.
What do you want to achieve next?
In 2021, we focused on inception and innovation. We were selected as one of the hottest travel-tech start-ups for 2022. On the technology side, we are now focusing on self-onboarding for suppliers and customers, and are fine-tuning our machine learning models. On the business side, we will continue investing and growing our team, both on R&D, Sales, and Operations.
What are the qualities of a good entrepreneur?
Resilienceyou need to be able to keep going, withstand, bounce-back, and adapt to any challenge at different stages of the business (which is much easier said than done). Surround yourself with the right people, those who fit your DNA and human puzzle. 
Yael Eckstein of Stage One Ventures. Photo: Dudi Moskovitz
Yael Eckstein, Marketing Director at StageOne, started the Female Founders Office Hours program, in which StageOne Ventures is continuously looking to invest time and resources so that innovations get the support, networking, and know-how they need to receive funding. The program involves a one-on-one meeting in our offices with the fund managing partners and team, so we can connect, hear the companys pitch, and obtain concrete advice, consult, and network.
!function(f,b,e,v,n,t,s)
{if(f.fbq)return;n=f.fbq=function(){n.callMethod?
n.callMethod.apply(n,arguments):n.queue.push(arguments)};
if(!f._fbq)f._fbq=n;n.push=n;n.loaded=!0;n.version='2.0′;
n.queue=[];t=b.createElement(e);t.async=!0;
t.src=v;s=b.getElementsByTagName(e)[0];
s.parentNode.insertBefore(t,s)}(window,document,'script',
'https://connect.facebook.net/en_US/fbevents.js');
fbq('init', '251532892020667');
fbq('track', 'PageView');