Affiliate Marketing
New Affiliate Marketing Network Gives you Bitcoin for Posting on Social Media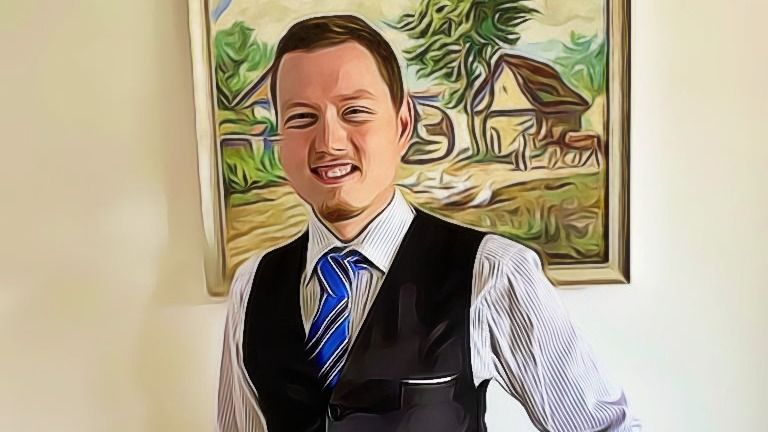 Crypto Fireside #20 Interviews with crypto people.
---
Hello! Who are you, and what do you do?
AI: Hi my name is Adam and I live in Ontario, Canada. I work as a data engineer in my day job and in my free time I build new products based on blockchain technology. I love how marketing allows customers to discover new products and I love how many of those products exist in the space of Lightning Network, crypto and DeFi. Having worked on several marketing projects as a contractor I have plenty of experience in this area.
Illusive Mooseis myfirst startup. In essence, it is an affiliate marketing network that allows users to earn Bitcoin in exchange for making social media posts, writing blog articles and creating videos. We make use of instant micropayments over the Bitcoin Lightning Network and require no approvals or any other lengthy process to start earning Bitcoin. We operate on a pay-per-click and pay-as-you-go model, where there is no commitment required from the business owners or influencers.
Here is an example of how it works: A person who operates a business or opens up a new startup finds Illusive Moose and signs up, they receive an initial bonus of $20 in free marketing. As the startup becomes visible on our website it is picked up by influencers who produce youtube videos and write blogs. The influencers are then compensated for every visitor they bring to the startup website. This allows influencers to instantly earn Bitcoin over the Lightning Network for every click they generate. Anybody can register as an influencer as long as they have a Bitcoin Lightning wallet or their own Lightning node. Another way to look at it is, its essentially a Bitcoin influencer marketplace. We just choose to use the Lightning Network, for now.
Whats your backstory, and how didIllusive Moosecome about?
AI: In 2020 at the beginning of the pandemic I started looking into dropshipping, and online arbitrage on eBay. The idea behind dropshipping is that you can take a product for example from Amazon and list it for a higher price on eBay. If somebody purchases the listed product you simply submit an order to Amazon with the shipping address of the person who bought the product from you on eBay. There are several people I know who are generating passive income this way.
Being a complete amateur in this industry, I have quickly realised the importance of SEO and the Google search ranking of a website. One can list a brand new iPhone for 10 dollars and Google will still bury it in the omitted search results. I have also realised how ineffective Google Ads and Facebook Ads can be.
I asked a friend to create a handful of videos and blog articles about my dropshipping website. The customers coming in were highly interested in the products and actively engaged with the website.
At one point I started offering customers Bitcoin, Bitcoin Cash, Dash and Dogecoin as payment methods and was immediately banned by Google Ads. I reached out to some of my friends and realised that this opens a tremendous opportunity on the market.
The dropshipping website ultimately did not go anywhere, but the idea to establish Illusive Moose as an affiliate marketing platform based on crypto was born.
Describe the process of launching or preparing to launchIllusive Moose.
AI: I started development in the fall of 2021, my goal from the beginning was to keep the Illusive Moose website as light as possible while focusing on the development of the business aspect. I wanted to first validate the business idea before focusing on the technicalities, essentially building the website around the business.
An extremely difficult part of the development was launching my Lightning node. Lightning Network is still a bit of a UX nightmare as your Lightning node has to be permanently connected to the rest of the Lightning network. I made use of the neutrino Bitcoin client and initially lost money multiple times due to different misgivings. The space of parameters that need to be set up is very large.
As for the website design, I knew from the beginning that I did not like the traditional style of corporate graphics such as the one used by Facebook and Google e.g. characters with sickly skin colour, noodle arms and disproportionately sized body proportions. I wanted something authentic that would almost give it a 90s computer gaming era feel this is the reason why we ended up with the graphics that we have.
Take us through your daily process of what it is that you do.
AI: My day starts at 4:13 AM with a cup of espresso doppio and fruit smoothie from my loving fiance. I devote the first 3 hours of my day to responding to messages and emails from businesses or influencers. I often spend multiple hours reviewing new Lightning startups that announced their launches on Twitter. I usually also have to spend some time developing different improvements or new features for the platform or reviewing the code committed by one of the contractors. I also spend a lot of time watching the Bitcoin flows on the platform ensuring the Lighting Node has enough liquidity and all the payments are processed smoothly.
I am a big fan of jogging and if the temperature is above -20 C I go for my daily 10km jog on the nearby snowmobile trail, very often in the dark, and nights are pretty darn long here in Ontario.
The startup is beginning to take a lot of my time and I am actively looking for a co-founder who could help out with some of these tasks. If youre out there PING me!
What has worked to attract and retain users or customers?
AI: Firstly, it is really important to understand the customers your website is targeting. I have personally reached out to a number of crypto startups to understand their problems and requirements. I reached out to even more influencers to understand their needs in terms of compensations per click and method of payments.
Secondly, you have to be persistent. Most people nowadays do not return calls or respond to emails from people they dont know. You have to use multiple methods to track down influencers or business owners you are interested in, including Telegram, WhatsApp, etc.
Thirdly, posting things on Reddit and bitcointalk.com helped me, not only to get the word out but also to get feedback on the product.
Lastly, promoting your startup brings in a lot of good people but also a lot of bad actors that want to steal your business, your Bitcoin or both. Please be mindful of this.
Why did you choose theLightning NetworkforIllusive Moose?
AI: From the start, I wanted to focus on a single cryptocurrency. Firstly because of the tribalistic nature of the crypto world and secondly because I want to gain a full understanding of the community around the cryptocurrency that I choose. While laying out my business plan I was considering several coins as potential candidates for the settlement method. I was looking at currencies that feature low transaction fees as well as short transaction times. I was specifically considering Nano, XRP, Stellar, Bitcoin Cash, Bitcoin over Lightning and BitcoinSV.
I started talking to businesses and influencers investigating which one of these would work the best as a settlement method, at the same time I started assessing them from a technical standpoint.
Nano(https://nano.org/) seemed by far the best candidate from a technical standpoint. It features zero fees and instant settlement making it ideal for online marketing. The problem is low capitalization as well as low adoption of this cryptocurrency.
XRP(https://ripple.com/xrp/) also known as Ripple, was my second option. The settlement on Ripple takes about 35 seconds and its transaction fees of about 0.0001 XRP (0.00008 USD). Ripple is more popular than Nano and has higher capitalization. Ripple however requires a minimum deposit of 10 XRP (7.80 USD). I think this constraint makes sense from the payment processor standpoint however it would mean that every influencer on the platform who does not already have a ripple account would have to spend 8 USD to join the platform even before they start making any money.
Bitcoin Cash(https://bitcoincash.org/) was making good sense to me and I initially started the platform with Bitcoin Cash as a settlement method. It features low transaction fees and that goes hand-in-hand with low transaction times. What discouraged me from Bitcoin Cash was the animosity from the Bitcoin Core community that it is receiving as well as the fact that the fees on the Bitcoin Cash blockchain will rise once and if the coin reaches greater adoption.
Bitcoin over the Lightning Network(https://lightning.network/). It is a second layer Bitcoin protocol facilitating fast and very cheap transactions. The function of the network is very complicated but there are several custodial and non-custodial wallets supporting Lightning that require no deposit, or minimum deposit. I was also shocked by the level of support I received from the Lightning community. Bitcoin Lightning Network was my final choice for the settlement method.
How are you doing today, and what does the future look like?Lets talk numbers!
AI: We are on month 2 since the start of the platform and the response from businesses as well and influencers is overwhelming. I have had 12 businesses sign up over the past month as well as 17 influencers and two weeks from now we will be helping with the promotion of a major ICO. Several of the influencers have succeeded in making Illusive Moose a passive source of income for themselves, generating up to 100 dollars a month.
Through launchingIllusive Moose, what is something you have learned that surprised you?
AI: Lightning Network, and crypto in general, is receiving a lot of attention and I even read somewhere that 3% of people living in the US own Bitcoin. As a result, I was expecting a greater adoption of Lightning wallets. Also, I find it very difficult to teach less tech-savvy users how to use it.
Another great lesson for me was seeing how many crypto users still consider it an investment rather than a payment method and a lot of those people own crypto via one of the custodial platforms such as exchanges.
Do you think that more people will use crypto as a payment in the future? Explain how and or why.
AI: I think this will change via two separate mechanisms. Firstly there will be more and more people who will just get a crypto wallet instead of opening a bank account. You already see this in a lot of places in Africa and South America. Much like young people now are not even interested in, in-person banking and instead just open an online bank account, people in the future will just go straight to a crypto wallet. A lot of teenagers nowadays already operate crypto wallets for NFTs and in-game microtransactions. Opening a bank account is a step backwards in time for them.
Secondly, converting crypto back into fiat and buying something is a long process. You have to pass the KYC and all the checks and balances that are required by a crypto exchange to create an account, you have to wait for the exchange to check your documents, you have to wait some time for the transfer from the exchange to your bank account to go through and then you have to type in the credit card number. It is so much simpler to use crypto directly.
I expect that both of these mechanisms will result in widespread crypto adoption in less than 5 years.
Mistakes were made. What were they and what did you do?
AI: My greatest mistake initially was focusing too much on the development of the backend of the website rather than focusing on the business and what people are actually looking for. As an engineer and a technical person, I was always thinking that when you build something new that works people are just going to come and use it.
I initially built many features that I later had to remove because users had no idea how to use them and in fact, the features were confusing them. I now fully employ the philosophy that the product has to be built around the business, not the other way around.
What have been the most influential things in your life that affected this project? This can include books, podcasts, or people?
AI: The most influential moment for me was my first experience with Bitcoin Lightning and different Lightning wallets. It is an amazing feeling that I can send money to anybody with a connection to the internet within seconds in a decentralised and somewhat anonymous fashion. Seeing Lightning in action was a catalyst that made me think about different areas of marketing it can be applied to.
I have also gotten a lot of inspiration from Kevin Rooke who is a podcaster that records interviews with different startup owners from the Bitcoin Lightning Network.
I get a lot of excitement from how new the Bitcoin Lightning Network is and the wild west feeling that it gives off. It has everything from gangsters to Banks, from restaurants to lightning-controlled chicken feeders.
Say what!? You gotta tell us about the gangsters and chicken feeders!
AI: There are a number of spammers and hackers operating on Lightning, just like any other network. They have this whole system where they try to steal the recovery keys to peoples wallets. They target Blue wallet users specifically. I spoke to the owner of a different website who had a lot of funds stolen out of his Lightning wallet.
As for the chicken feeder:
https://pollofeed.com I think that the Livestream is down now
There is a sheep feeder too:
https://www.twitch.tv/tanglesheep this is a guy from Czechia where Im originally from.
Do you have any advice for other creators, entrepreneurs, or developers who want to get started or are just beginning?
AI: Get your Idea out early. Formulate it and bounce it off people on social media and Reddit. If your business idea makes no sense you want to find out early. If the idea makes sense it will give you the extra energy you need to make it a reality.
When forming your business idea do not talk to people who have no skin in the game or are not your potential customer. They may be encouraging you or discouraging you but they will never be able to provide any kind of legitimate feedback.
Be aware of scammers and hackers. Given the nature of crypto and especially the Lightning Network you will have to deal with fraud as well as attacks early on, perhaps even before your business generates any income. Learn about the best practices that apply to the niche of crypto that you are in. It didnt happen to me personally, but having a wallet recovery phrase, or crypto stolen, is not rare at all in the crypto startup world.
Do not expect your startup will generate passive income from the start. This might happen eventually but it will most likely take years.
Finally. You dont have to live in Silicon Valley to be a successful entrepreneur. Do not fall for the cargo cult mentality. It is not about the looks but the fundamentals of your business. Living in a small town with good internet access and a low cost of living can be your advantage.
Where do you see the blockchain, cryptocurrency and decentralisation space going in the next 5 to 10 years?
AI: I feel like Bitcoin Lightning, XRP, Nano and Bitcoin Cash come very close to being a truly decentralised payment method. I think we will see a cryptocurrency or a crypto payment protocol becoming fast enough and widespread enough that it will become possible to use them for purchases of everyday things like coffee and doughnuts.
But it won't stop there. I think the development of crypto payment protocols will go as far as to allow microtransactions to become widely adopted by the public for purposes of marketing, online content purchases and in-game purchases.
Where can we go to learn more?
AI: You can find my crypto affiliate marketing platform herehttps://advertizing.illusive-moose.ca/
Feel free to reach out to me on Telegram, my Username @snow88488 or LinkedInhttps://www.linkedin.com/in/adamivansky/
Thank you, Adam! And thank you for reading, Hackers! Follow me here on HN, Twitter, or Medium for the next Crypto Fireside!
My vested interests include nothing currently
This story was originally featured behind Mediums Paywall here.