Side Hustles
Is The Prosperity Warrior by Marc Wilson Worth It? [Review]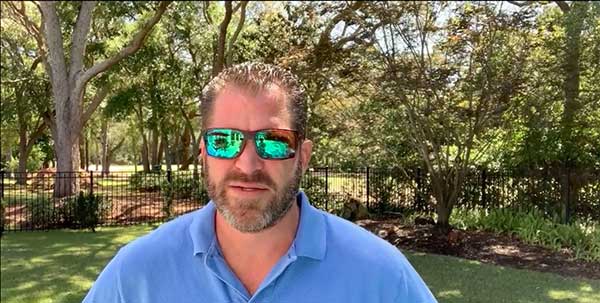 Im always interested in learning about internet marketing products. I came across The Prosperity Warrior and submitted my email address to find out what its all about.
After reviewing all of the webinar videos and the sales page itself, there were several things that stood out to me.
I will share my thoughts about what I came across to help you decide if The Prosperity Warrior is an online business model that you want to pursue.
READ NEXT: A low-risk and low-cost alternative that I used to quit a full-time retail job and work for myself. Click here to learn how.
What is The Prosperity Warrior
When I went to The Prosperity Warrior website, it was a landing page offering a freebie and a button to sign up for it.
What came next is typical of most squeeze pages. 
There was a bridge page and a video of Marc Wilson introducing the product that the visitor would be redirected to after clicking the button below the video.
He also mentioned the freebie called The Prosperity Warrior War Map would be sent to my email. However, I still have yet to receive it.
Now, this is where I became a bit overwhelmed.
The next page was titled High-Profit Cashflow Webinar and contained three main videos, plus dozens of testimonial videos.
So in essence, The Prosperity Warrior is not a product.
It is an affiliate landing page that directs you to the high-ticket product which I'm not sure what it is called as there wasn't a clear name for it.
The High-Profit Cashflow Webinar
The headline on this page says, We do the work, you make the commissions.
After watching the webinar video, along with the FAQ video, and products video, I got a much better understanding of what was being offered.
If you were to buy this product, youd receive:
Digital Products Package (digital assets)
Reseller license
Lead capture pages
Websites
Sales funnels
Autoresponder with pre-written emails
Contact management system
Commission system & tracking
Lead generation
Membership Pricing
There are different membership levels and they are not cheap. The higher the level, the more commissions you make.
The memberships are as follows:
Level One $3,000 Gold Level + $247 Admin Fee = $3,247 ($1,500 commission)
Level Two $7,000 Platinum Level + $447 Admin Fee = $7,447 ($3,500 commission)
Level Three $14,000 Diamond Level + $647 Admin Fee = $14,647 ($7,000 commission)
Level Four $21,000 Royal Level + $847 Admin Fee = $21,847 ($10,500 commission)
So basically, you would receive a 50% commission. The next question is, what exactly are you buying, and in turn, what will you be selling?
This is where I was a bit baffled. Read on.
The Products are PLR Products (Caution)
The digital products packages (digital assets) are in the E-Learning industry. This is nothing new as many high-ticket products are often in the MMO (make money online) niche.
All of the products offered at each membership level are related to the MMO niche. What I didnt necessarily care for is that they are PLR products.
PLR stands for Private Label Rights and they dont tend to have the best reputation.
A majority of PLR products are low-quality. They are usually ebooks with outdated information that don't offer any real value.
When you buy PLR products, you usually get the resell rights to them. Some PLR products allow you to modify the contents to what you want.
For as much as the membership levels cost, I would expect much better quality products, a mastermind, or even a retreat of some kind. Not just PLR products.
I found one of the PLR products they offer in the Gold membership on another PLR website for $7.99:
How the Business Model Works
After you choose a membership level, your website, landing pages, and other elements are set up for you.
Then its up to you to advertise and they recommend paying for ads. You can have their partners advertise for you or you can run your ad campaigns yourself.
As you get leads to your landing pages, your leads opt-in and are led to the same sales page you were led to.
The sales page encourages leads to call a 24/7 Success Coach hotline (the same way you did.)
A coach (closing insider salesperson) calls your leads and when they close the lead (make a sale) you earn a 50% commission based on the membership level they chose.
Why Is This So Expensive?
I feel like these membership levels are priced high for the sake of being a high-ticket product.
High-ticket is a term many super affiliates talk about and many new affiliates search for.
Thats because high-ticket products usually equate to high commissions. However, if youre going to offer a high-ticket product, it needs to offer high-quality products.
Most similar high-ticket products in the MMO niche offer their own video training courses.
The average person may not know nor recognize PLR products. As mentioned earlier, PLR products are not known for their quality.
In essence, buying a membership to this system is for the sole purpose of marketing the high-ticket memberships to others.
They Encourage You to Find Ways to Pay for These Expensive Memberships
In one of the videos, they talk about how to fund your business (which is to pay for one of the memberships.)
Some of the methods they suggest include using a credit card or line of credit, use money from a 401K, a bank loan, borrow from family or friends, and more.
The memberships are ridiculously high in price already. Not to mention the admin fees that tack on several hundred more dollars, plus the money you have to spend on ads.
The risk is high for the amount of money you have to invest. Whos to say that any of your leads will spend thousands of dollars for the same business model?
I also didnt see any type of money-back guarantee on the sales page. Even if your sales page managed to convert one or two people, what happens if they want a refund?
Does your commission get revoked? Do they even offer refunds?
Without really knowing the name of the product, company, or product owners, its difficult to look up any reviews.
Closing Thoughts
Is this system an outright scam? I wouldnt say that. I think the E-Learning products they offer are not necessarily the best. I would expect more for the money.
There are other ways to earn income online that wont cost tens of thousands of dollars. One of these methods is creating a niche affiliate website.
That is the online business model I started with and continue to do today. It is low-cost, low-risk, and a legit way to earn affiliate commissions.
Dont let the thrill of high-ticket cause you to invest in a system that may not last.
Learn how I went from working a full-time retail job to working on my niche website full-time. Click here to learn how.
Grab a FREE copy of my guide My Affiliate Game Plan and get regular updates on how to earn income with niche websites and promoting affiliate products by signing up to my newsletter.