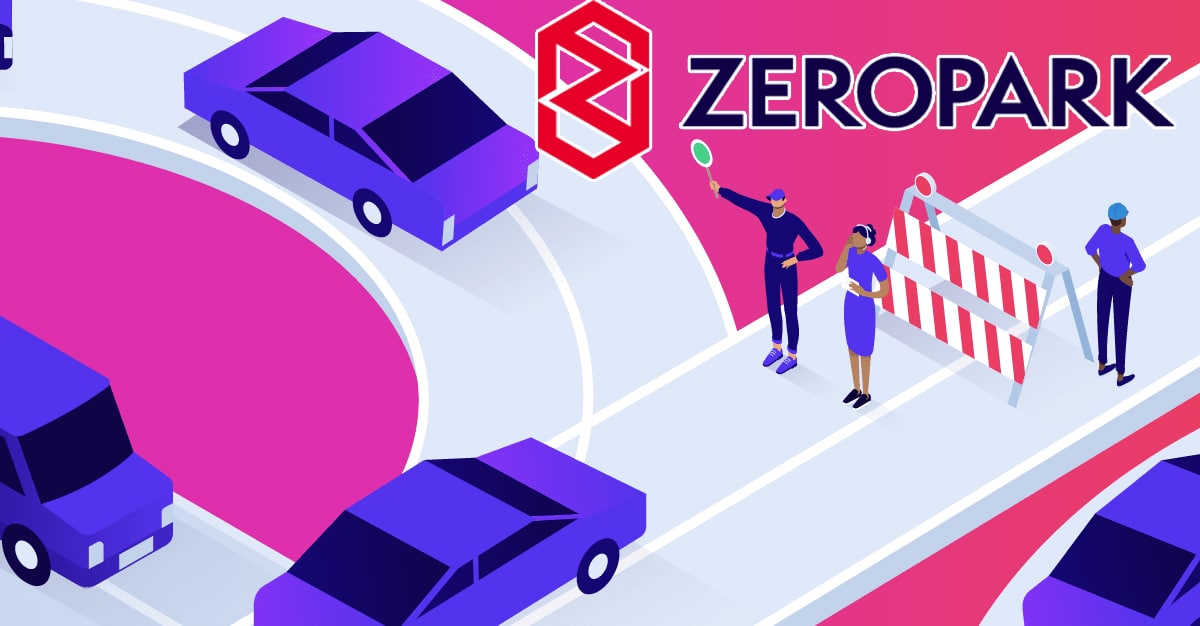 In this free tutorial were going to show you how to make money running Redirect Campaigns on Zeropark.
If you are not familiar what domain redirect traffic is, basically its an ad format that involves redirecting visitors from parked domains to advertisers landing pages. For example if people mistype domain names they will be redirected to one of these parking pages.
You can target them using keywords based on their misspell. This is a great opportunity to find people who are willing to buy or sign up for a service, since they are searching for it.
So what you need to do is to connect them with the right affiliate offers.
Now lets start with the best strategies to choose offers for domain redirect campaigns.
How To Choose Offers For Redirect Traffic
There are two main strategies for choosing offers when it comes to running domain redirect campaigns:
-BRAND STRATEGY:
With this strategy you are basically targeting popular brand names and domains. You should rely on all the misspellings of well-known brands, especially those that are difficult to spell.
Then you select offers that are related to those popular brands. 
This strategy especially works well with an ecommerce keyword campaign. There are many affiliate networks out there offering ecom PPC offers for domain redirect campaigns.
-CATEGORY STRATEGY:
With this strategy you will get traffic from generically named domains and keywords like insurance.com for example.
Of course you in this case its not only insurance offers that you can run, you can choose any related offer, like financial offers for example (Crypto, Loans, Mortgage etc.)
With this traffic you can target narrow keywords from more specific categories/niches. Which can be good, however keep in mind, with narrower targeting you will get smaller traffic volumes, so you basically need to find that sweet spot of good targeting and good traffic volume.
With domain redirect campaigns you can run almost any vertical and make it work. However there are one or two verticals that are doing much better on pop and push traffic. Verticals like sweepstakes and betting. 
Its because these verticals don't solve any problems or address any need, so if you run verticals like these, you better start with Push or Pop traffic.
How To Set Up Campaign Tracking?
Just like with any other ad format you need proper tracking to see where your profits and losses are coming from, and be able to optimize your campaign for the most revenue.
There are many tracking solutions out there but the setup process is pretty much the same. We use Redtrack to track all of our campaigns so Im going to show you how to set it up properly.
STEP #1 – Add your landing page(s)
You need to add your landing pages that you are using to Redtrack.
Step #2 – Add your affiliate network (offer source)
Next you need to add the affiliate network youre working with. In Redtrack its called Offer Source.
Step #3 – Add your offer
After that you can add the offer that you are going to promote
Step #4 – Add your traffic source
Next you need to add your traffic source. In our case its Zeropark, so find Zeropark from the traffic source list and click add.
Step #5 – Create your Redtrack campaign
Finally you need to create a campaign in Redtrack, and set up your funnel by selecting your landing page and offer.
Thats pretty much it. Once you set all this you can create and launch a new campaign in Zeropark.
How To Setup a Domain Redirect Campaign In Zeropark
In this step Im going to show you how to set up a domain redirect campaign step by step.
First log in to your Zeropark account and click on New Campaign
Next select Domain as your traffic type
Then you need to name your campaign and select status after approval.
Next you need to add your Redtrack campaign link as your destination URL, and choose conversion payount (I recommend leaving it on Auto)
Next is targeting, you need to select your GEO, traffic type, device type and you can also target specific operating systems and browsers, however I dont recommend doing that when you launch a new campaign, you can edit those settings later once you get some data.
Next you need to choose your campaign type.
I recommend either starting with RON or Keyword, Target and Source are for targeting specific placements and I only recommend using those campaign types if you already have a list of your best performing placements.
So you can start with RON which is the broadest targeting type available in Zeropark. It will let you buy all the available traffic based on your targeting (County, Device).
Or you can start with a Keyword campaign which will let you target your audience by keywords theyre searching for.
If you choose a keyword campaign, I recommend using Google Trends to and Keyword Planner to find good keywords that are relevant to your vertical.
Next you need to set budgets and bidding.
Add you daily and overall campaign budgets and for the Bid I recommend starting with the suggested bid zeropark recommends for your geo.
Next select Redtrack as your tracking solution
Copy the generated Postback URL and paste it into your Redtrack campaigns S2S Postback section.
Once its done submit your Zeropark campaign and wait for the approval.
Optimizing and Scaling Winning Campaigns
Campaign optimization is a very important step, at this stage you need to adjust your campaign settings based on the data you received. You need to analyze and learn which segments of your campaign bring profits and losses.
So once you get enough traffic, start analyzing your stats. First focus on the losses, placements that are spending money without bringing results.
Go to your Redtrack campaign reportings, select Target ID from the Subs menu, sort them by cost and start analyzing.
Your optimizing strategy also depends on your offer type, the payout and what users need to complete in order for you to get paid.
For example if its some kind of SOI (single opt-in) or Lead Generation offers, probably the best strategy to use here is cutting bad placements once they spend the offer payout without getting results.
For example if you get $5 for a lead, you should cut all placements that spend more than $5 and get no leads. However if the payout is high, like 50, 80, 100 or more, you probably dont want to spend that much on a single placement if you dont get any leads from it.
In that case you need to focus on clicks and CTR (click through rate) and optimize the placements based on those metrics.
If you started your campaign with multiple landing pages you need to compare them against each other, and continue with the one thats better. When optimizing landers, the most important metrics are, LP CTR% and conversion rate.
Also keep an eye on device types, browsers, operation systems etc. and try to optimize those as well.
If you choose to run a Keyword campaign instead of a RON campaign you need to monitor the stats on your keywords and optimize them if you can. You can also add new keywords for testing any time you want.
Regardless of which campaign types youre running, keep optimizing your placements and once your campaign is doing good, create a list of your top performing placements, and launch a new campaign targeting those placements only.
This strategy will help you to scale your profits. You can start this campaign right away with a higher daily budget, since you are running it only on your best performing aka most profitable placements.
To scale further try to launch your campaign in other geos as well to see how they perform. If your offer is available in multiple geos, just localize your landing page (translate it to local languages) and launch.
You can also scale your profits by trying out the other ad formats available on Zeropark, or you can also try to launch your winning campaign on other traffic sources as well.
Conclusion
Domain redirect campaigns work well with almost any vertical, the one exeption that is not so good is sweepstakes and gambling offers. So if that's your vertical I recommend running those offers on push or pop traffic.
Seting up redirect campaigns is very simple as you can see, you don't even need ads you just need a good catchy landing pages that makes people want to click on your offer links.
Once you have your chosen offers I recommend testing both RON and Keyword campaign types to see which one performs better for you.
For keyword campaigns you can use Zeropark's traffic calculator and Google Keyword Planner to find good keywords for your campaign.