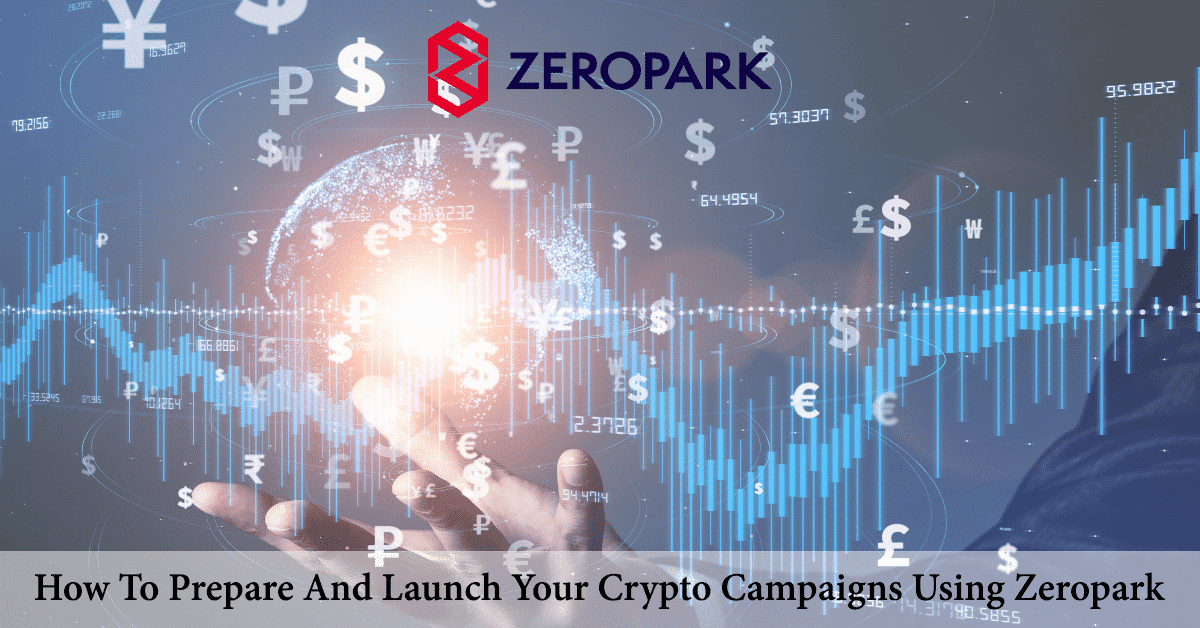 In this guide, Im going to show you how to run successful crypto campaigns on Zeropark.
One of the great benefits of promoting crypto offers are the high payouts. With crypto offers you usually get $500-650 for a conversion (FTD) but there are offers that even pay $1000 for an FTD.
Running these offers on cheaper traffic such as Push, gives you an even bigger chance to make huge profits. 
One of the best traffic sources where you can run crypto campaigns on push traffic is Zeropark, so Im going to show you how to prepare and launch your crypto campaigns using Zeropark as your traffic source.
Spying On Competitors to Find Winning Campaigns
Using spy tools like Adplexity Push will let you spy on your competitors to see what kinds of ads, landing pages and offers are performing the best for them. Knowing this information will save you a lot of time and testing money.
So how can you find the best performing crypto campaign with Adplexity Push?
Its easy, first log in to Adplexity and search for relevant keywords on landing pages such as bitcoin or crypto.
By doing this you will see the most recent crypto campaigns on Push traffic sources. To find the top performers, simply sort the ads by receiving the most traffic.
This is a great indicator that they spent lots of money aka they were profitable.
Here are some examples of the top performing crypto campaigns right now.
ADS:
LANDING PAGES:
Once you find the current top performing ads and landing pages, create very similar looking but unique ads for yourself. You can download the winning landers as well, then change the headlines and images to make your own unique twist out of them.
When you have everything its time to set up tracking.
Campaign Tracking with Redtrack
Redtrack is the best campaign tracker out there if you ask me. They offer you a 14 day FREE trial so you can try and see for yourself.
Setting up Redtrack is pretty straight forward. 
First let's add the landing pages. Go to Landers, name your lander, and add its URL, click save and thats it.
Then you need to add your CPA Network (offer source). Go to Offer sources, find your affiliate network and click Add.
After that you can add your offer. Go to Offers, type in a name for your offer, select the offers source, and enter your unique affiliate link. Make sure your link contains the correct ClickID parameter.
Next you need to add Zeropark as your traffic source. Go to traffic sources, find Zeropark and click on the green add button.
Once you have that you can create your tracking campaign. Go to campaigns, enter a name for your campaign and select the traffic source.
Then you can create your funnel by adding your landing pages and your offer. 
I recommend starting your campaign with 2-3 different landing pages to be able to split tests and find your best performing lander as soon as possible.
To do that you can add more landers by clicking on the +Lander button, and Redtrack will rotate and split test them for you.
Once you have all this, save your campaign and copy your click URL which is going to be the Url you need to promote on Zeropark.
Launching Your Campaign On Zeropark
Launching a Push campaign on Zeropark is easy, just log in to your account and click on the new campaign and select push.
Next enter your campaign name and select status after the campaign gets approved.
Then upload your ads and add your Redtrack campaign link as the destination URL.
Next is targeting. Select your target GEO, language, device type etc.
If you want to run on both Mobile and Desktop, create separate campaigns for them.
Now when it comes to campaign types, you can start with a RON campaign, which means you buy all the traffic that is available in your target geo
Or you can select Target if you have a list of good placements and want to target only those.
What I recommend is talking to your Zeropark rep, and asking for the best working placements. Tell them, you want to run crypto campaigns on push and want to know what are the top Placements to target.
Or if you want to find the best placements for yourself, start with a RON campaign.
Next you need to set your Bid and daily budget
Then set up Postack for tracking.
Select Redtrack as your tracking solution, copy the Postback URL and add it to your Redtrack campaigns Postback section.
Once its done, click submit and thats it, you just need to wait until they approve your campaign.
Optimizing & Scaling
Once your campaign gets approved and starts getting traffic you need to gather data and start optimizing. First you need to spend money on gathering enough data to be able to optimize correctly. 
This isnt cheap, that's why if you're on a tight budget, instead of doing 20 placements/zones right once, start with 5. You must spend a sufficient amount of money in order to obtain statistically meaningful data.
After youve run the camps and collected data, keep the things that are at the network average levels running, pause all the shitty creatives that are off.
If you spend 2x the FTD payment on a campaign and your lead expenses are comparable, but you don't get a deposit, you have the choice to stop and pause that zone/placement campaign -or- enquire with your rep about your leads for that campaign.
After that, you can use the information you've gathered to launch additional angles or modify your lander to solve the problems.