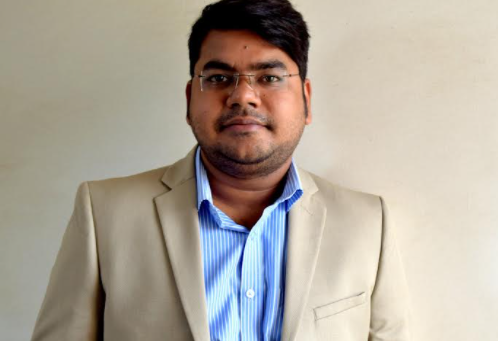 <!–

Uday Deb

–>
Ever since the pandemic, the marketing industry has evolved all over the world. However, traditional marketing has emerged prominently into growth marketing with more inclination towards data-driven, digital-led, and online marketing activities. In order to keep up, marketers must successfully participate in both online and offline processes. There are several approaches to promoting a product, but marketers best promoting methodology is determined by their target market, potential client base, competition, market position, and other factors to accelerate their growth in the industry.
Growth Marketing and Its Benefits
Growth marketing is an evidence-based marketing technique that focuses on the complete customer experience to improve corporate growth. The term Marketing 2.0 refers to growth marketing. Hence, it is all about adding layers to the running marketing paradigm, such as A/B testing, value-added blog posts, data-driven email marketing campaigns, SEO optimization, creative ad text, and technical research, to create a new and improved marketing approach. One agency that has been successful in utilising growth marketing to the fullest is ET Medialabs. It is a partner of choice for brands that are aiming for sustainable growth in todays world of go big or go home.
Below are some of the growth levers that ET Medialabs has been successful in mastering and contributing to many of its partner brands:
Affiliate Marketing: Affiliate marketing is a marketing model wherein a brand partners with a growth-marketing company like ETML, to drive sales and revenue for its products or services.
Scratch card marketing: Scratch card marketing is a model wherein the customer receives certain rewards and benefits after making a transaction on the brands app or website. This model helps to keep the customer engaged in a fun way and incentivizes the entire purchasing experience for the customer. For eg. GooglePay is a famous example of scratch card marketing.
Winning with Discounts and Offers: Offering discounts and sales on certain products and services is a way of tempting customers to make repeat or new purchases. It is a human tendency to prefer buying things on sale and avoid paying the full MRP for them. Hence, brands that run discounts and sales on a regular basis see better traction and enjoy a greater reputation in the market as compared to the brands that dont.
Performance and Branding: Performance and Branding is the holy combination of running performance and branding campaigns simultaneously. While performance helps to bring in the high-intent customers who are sure to make a transaction, branding helps to create brand awareness and generate buzz about the brand in the market. These 2 modules complement each other and should be run parallelly to attain the maximum benefit out of your marketing activities.
Marketing BI and Analytics: Marketing BI refers to the full funnel data analysis of the brands marketing campaign. They say, Marketing without data is like driving with your eyes closed. Comprehensive analysis of the data helps us build effective strategies for the future and take efficient actions based on the insight generated.
Creatives and Communication: Another important aspect of growth marketing is the creativity or communication that you put out in the market for your audience to see. The creative can oftentimes make or break the entire campaign objective. Strong, impactful creatives enjoy a high recall value and end up becoming the sole driving force for the brands success. However, poorly made or non-impactful creatives can lead to a negative reputation and negative recall.
Active ChatBot to optimise funnels: A chatbot is a form of Artificial Intelligence software that can replicate a human conversation by using pre-programmed statements and expressions. A chatbot can help us directly get in touch with users that drop out after Add to Cart or Checkout and convert them to a final purchase. Chatbots are incredibly useful for automating various processes, answering common customer questions, and even making sales.
Apart from identifying critical levers to pull in implementing Growth Marketing, a brand also needs to leverage a few standard processes that can go a long way in contributing toward the Sustainable Business Growth of any brand in todays competitive digital ecosystem:
Analyse the competition
Sometimes, your competitors can be a great source of motivation. Investigate your main competitor. While you may uncover something youve been missing out on, its conceivable that your rivals are following in your footsteps. You may need to adjust to such trends if they dont resonate with your market.
Do your own branding by tracking and measuring
With social media taking over our personal and professional lives, its clear that its one of the most successful growth marketing techniques for growing and nurturing your consumer base and increasing revenue.
Social media posts and cyberspace publications, on the other hand, might give important information to build your brand. Its possible that things are being said that arent accurate. Hence, it is essential to look into what you can do if there is any inaccurate or misleading information about your brand out there. The last and most important growth marketing strategy is to track and measure your marketing efforts, campaigns, and interactions. Remember, growth marketing relies heavily on data. All of the data you gather from analysing, recording, and measuring can aid you in identifying areas where you need to improve.
Association with the right partner
Nothing beats your efforts more than collaboration when it comes to growth marketing methods. As a result, collaborating with ET Medialabs to achieve goals is a great alternative since managing this responsibility on your own would be time-consuming and would also come with added expenses.
Combine your expertise, efforts, resources, and talents with those of ETML in a way that will benefit both companies.
Summing Up
Marketing for growth is a marathon. It includes lots of trials and errors along the way, and what you think will work sometimes may not. Your main goal should be to try, test and learn along the way. However, strategies have been tested and proven to be effective for growth marketing and can be employed universally.
The process of growth is gradual. The results are always worth the wait, even though it may take a bit of time. The right growth marketing strategies address every aspect of a business and every stage of the customer journey.
<!–
Disclaimer
Views expressed above are the author's own.
–>


END OF ARTICLE