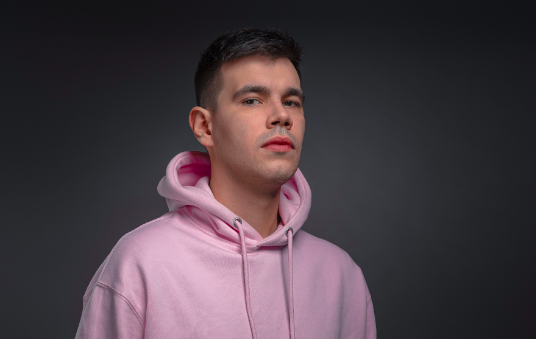 The program aggregator represents the next evolution of the affiliate network model, but as Revenuelab.bizs Valentin Darechkin explains, strong partnerships remain at its core.
Valentin Darechkin is Chief Commercial Officer for Revenuelab.biz. Valentin has worked in affiliate marketing for six years, during which time he has been involved in the launch of several successful projects as well as becoming a recognised conference speaker and expert contributor to industry publications.
In a world of increasing competition, Valentin Darechkin, Chief Commercial Officer (CCO) at a global affiliate aggregator Revenuelab.biz believes that the future of affiliate marketing will continue to be paved in strong partnerships.
I think, for every affiliate, the most important challenge is to constantly be on the wave of change. The industry is very dynamic and in order to make good money you have to work with strong partners, not alone.
In the early days of affiliate marketing, affiliate publishers had no other choice but to go alone when it came to approaching and negotiating deals with operators. Brands would have dozens of agreements with their affiliate partners, each with their own requirements and offerings.
Affiliate programs later evolved, creating an umbrella under which brands could work efficiently with multiple affiliates, avoiding conflicts and complexities that could cannibalize profits.
Then, Revenuelab.biz came onto the scene, with it, a new industry-changing model that further streamlined the partnership process for brands and affiliates alike.
Simplifying the process
Usually, publishers work with many affiliate programs at the same time. It means that they have to aggregate all affiliate program statistics and all financial processes somewhere for
daily traffic analysis. Previously, it was done manually and it took a lot of time and effort.
Working with so many affiliate programs at once, mistakes would inevitably occur, taking time to fix. Publishers would be forced to have contacts with dozens of separate affiliate program managers.
What if you are working with 20 affiliate programs at the same time? This is definitely not an effective way to monetise your traffic, says Darechkin.
Revenuelab.Biz, leveraging its 11 years of industry experience, changed the way affiliate marketing would be conducted by aggregating all its affiliate programs into a single platform.
Our affiliates have access to summary statistics and all financial processes on a single platform. An affiliate manager is able to arrange all details of cooperation with each affiliate program, defend affiliates interests and resolve disputes.
The resulting model has allowed affiliates to concentrate on their core business – finding and funnelling new sources of traffic by generating new content and engaging players. Its also allowed them to ensure that theyre getting the best deal at any time.
Many affiliate programs are very selective about publishers [they work with], and even then, publishers may not be getting the best deals in the market. Adding to all this, brands themselves can also change a deal at any time, without prior agreement, noted Darechkin, when asked about the challenges that publishers go through on a daily basis.
As a result, it's difficult for publishers to know which brand will give the best results in any particular geography of traffic sources. Whilst affiliate programs will recommend the brands that are most beneficial to them, he adds.
We have 11 years of industry experience and the best analysts to help every publisher from day one.
A friend to affiliates
For affiliates, the platform also allows them to always stay one step ahead of industry developments and ensure they are working with the affiliate programs that play best to their strengths.
First of all, our affiliate managers define the geography and traffic source of the affiliate. After that they analyse statistics on the desired geography and traffic source for the past years. We have access to worldwide statistics and this helps our managers choose the best offer no matter what the geography or traffic source.
Darechkin said the increasingly restrictive rules on gambling and promotion globally have also made It difficult for affiliates to hit the ground running in new markets. Darechkin again urges affiliates  considering a market entry to find reliable partners well in advance of this.
It is fundamentally important to get invaluable experience and insights at the start, so as not to lose money and time. RevenueLab.biz can become this partner. It is in our interest to help affiliates enter new markets, because we only earn if affiliates earn.
In the future, Darechkin says affiliates should keep their eyes peeled for opportunities in Africa, LatAm and Asia, which is expected to grow rapidly due to increasing internet penetration and relatively low competition.
In order to take key positions in these markets in a year, affiliates should start working now, as large companies do not sit still and are already working on these markets.