Affiliate Marketing
Cheryline Lawson launches Maxout Klone Ideal for Mastering Digital Marketing With DFY Sales Funnels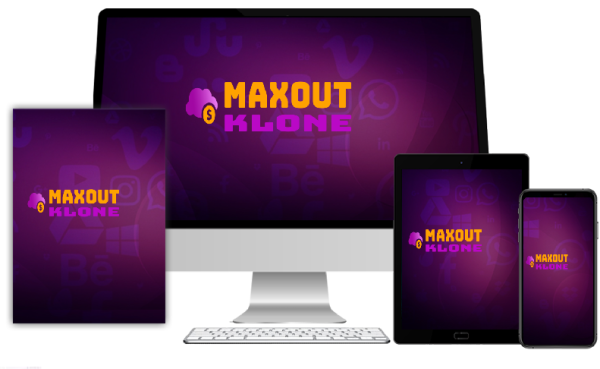 Fort Lauderdale, FL, USA – Feb 28, 2022 – CHERYLINE LAWSON, an Internet Marketing vendor who launches innovative digital and automated products online has launched her new product called MAXOUT KLONE. 
The product is supposed to be "DONE FOR YOU" and has a list of 30 sales funnels to choose from. Each funnel comes with a sales video, winning offer, keywords, and ways to get traffic to the offer chosen. Users are given the opportunity to leverage an automated system. Without this program, users would have to make their own sales video, find their own winning offers, keywords and traffic to the offers. MAXOUT Klone helps users to avoid all that, saving time and money. 
The automated system, according to the vendor, claims to have been proven to work. This concept has been already beta-tested by other affiliates and is said to have increased their commissions due to the automated process and all the tools at their disposal.
CHERYLINE LAWSON is scheduled to launch Maxout Klone at 9AM Est. on March 3rd, 2022. The product is listed on one of the biggest platforms, Muncheye.com. According to Ms. Lawson, "Affiliate marketing using automation is the best decision for affiliate marketers or it will only become frustrating and more difficult to earn commissions." "It is ideal for even the average person looking for a push button concept, which makes it easier to earn money online."
CHERYLINE LAWSON has been seeking creative ways to make money online as an affiliate. Through trial and error, she has found it to be quite challenging and that is the reason for creating a proven process with the launch of MAXOUT KLONE. The affiliate tool will allow users to get results that were very hard for them to do before, no matter this skill level. The features are innovative and evergreen, making it timeless.  
Affiliate marketers will have an opportunity now to own a copy of MAXOUT KLONE with its low entry price of ONLY $27.
About Oncourse, LLC
For more than 15 years, Oncourse, LLC has been in the online marketing game, gaining experience necessary to stay in the game. Ms. Lawson, owner of Oncourse, LLC, has seen success with the same process while being an affiliate marketer and knows that there are challenges of using the right tools to get traffic and that is why she has introduced this innovative program with its automated tools to complete the sales funnel.
For more details, affiliate marketers are invited to go directly to the website at https://maxoutklone.getit.to or contact Cheryline Lawson at [email protected]. 
Media Contact
Company Name: Oncourse LLC
Contact Person: Cheryline Lawson
Email: Send Email
Phone: 954-555-2234
City: Fort Lauderdale
State: FL
Country: United States
Website: maxoutklone.getit.to