Affiliate Marketing
Affiliate marketing platform Awin announced as new Partner for Prolific North this year Prolific North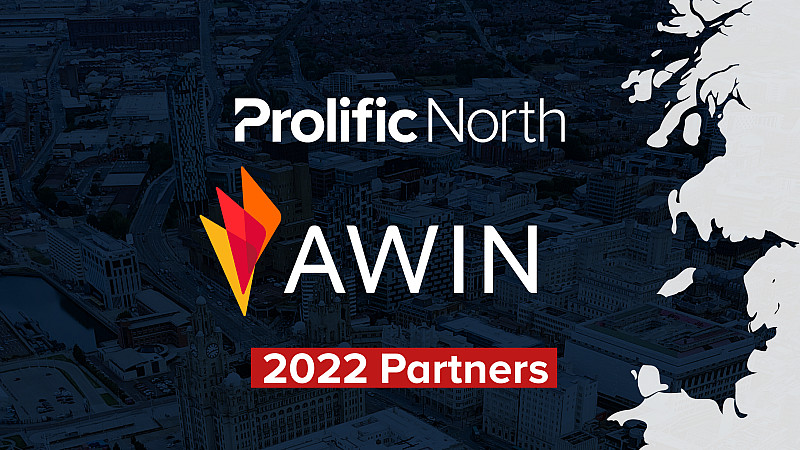 Awin, the global affiliate marketing platform, has been revealed as the latest Partner to join Prolific North in 2022.
Prolific North has forged a number of new partnerships in 2022, bringing together businesses to help get behind the Norths thriving digital and creative sectors.
Awin joins the recently announced No Brainer and Bolser as coming on-board as Prolific Partners, as well as industry leaders CreativeRace, Boutique, Better Placed, Metricomm, Unbranded Manchester and McCann Leeds.
Awin was formed from the rebrand of networks zanox and Affiliate Window in 2017, with 22 years of experience behind it. The network has 17 offices worldwide and more than 1,200 employees, connecting businesses with customers in retail, telecommunications, travel and finance.
Jessica Brown, Agency Partner at Awin, said: Over the past 18 months Awin has brought agency partnerships into the forefront of our strategy with new features, tools and support dedicated to powering agency led affiliate programme growth.
We are delighted to become a Prolific Partner to continue to offer added insight into the world of affiliate marketing from across Awin's global platform.
In 2021 it acquired Manchester-based R.O.EYEs SingleView platform along with its staff, incorporating the technology into its own first-party tracking solution.
Prolific Norths 2022 Partners are set to contribute to editorial features and provide thought leadership throughout the year, as well as being prominently featured, joining a wide range of industry events, and much more as part of the collaboration.
(function(d, s, id) {
var js, fjs = d.getElementsByTagName(s)[0];
if (d.getElementById(id)) {return;}
js = d.createElement(s); js.id = id;
js.src = "//connect.facebook.net/en_GB/all.js#xfbml=1";
fjs.parentNode.insertBefore(js, fjs);
}(document, "script", "facebook-jssdk"));