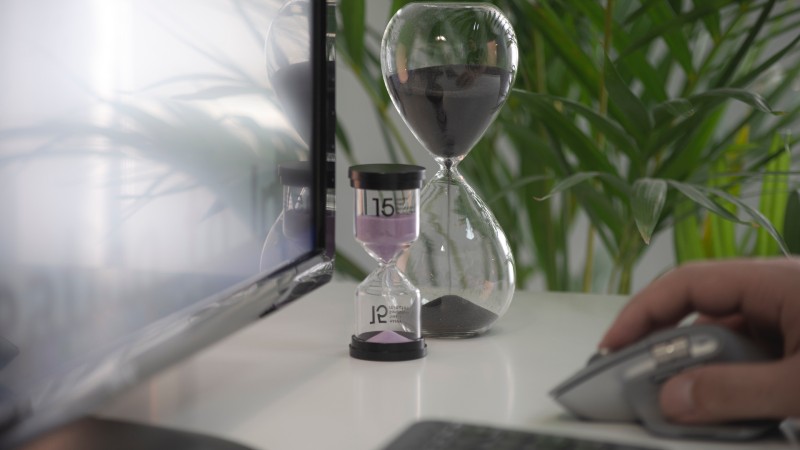 Disclosure: This post may contain affiliate links, meaning we get a commission if you decide to make a purchase through our links, at no cost to you. Please read our disclosure for more info.
Last Updated on July 19, 2021 by Work In My Pajamas
As the pandemic put a strain on home finances, more people than ever ventured online to search for part-time side hustles. Finding a job to fit around your other commitments is a rewarding way to earn some extra cash, and that can pay for luxuries like home improvement or a well-earned vacation.
1. Online Tutoring
This might be the most popular side hustle of all, and its easy to get started. If you hold a degree in any area, you can take up online tutoring and pass on your knowledge. A teaching degree helps (and will enable you to charge more), but its far from an essential prerequisite. Popular areas include English (which is much sought after around the world), mathematics, and the sciences. In reality, though, theres someone who wants the knowledge that you can offer, and theyre willing to pay for it.
Tutors can join online tutoring agencies. These will make it easier to find work and offer you various protections, but they will take a portion of your salary. Its possible to go full freelance by setting up a website, setting rates, and marketing your services on jobs boards. Youll have more control, but youll also need to put far more effort into sourcing clients. The big benefit of online tutoring, of course, is that youll never have to leave the house, so its exceptionally convenient.
2. Courier
Anybody who owns a car can make money on the side as a courier. You can even venture further by hiring a van, which is cost-effective in some circumstances. Much like tutoring, this is a career path that never runs out of opportunities. People will always need to ship things, so there will always be a demand for couriers. You can join a courier company (some allow you to set your hours and work full or part-time) or go down the freelance route.
This involves finding shipping jobs yourself based on how far you want to travel, how often you want to work, and how much you want to earn. Drivers can click here to find shipping work, and they wont be short of choice. If you love driving, then this is certainly the side hustle for you, and youll be surprised at how flexible it is.
3. Customer Service
Customer service jobs might conjure images of crowded call centers, but thats no longer the case. Accelerated by the pandemic, many customer service phone lines are now operated from private residences, so you wont even have to set foot outside the door. Youll also be able to work part-time and fully flexible hours, perfect if you need to fit the work around family commitments or even another job.
This role pays well, and its varied enough to be interesting if you can handle the stress. By definition, youll only be speaking to people who have a problem or grievance, so things can become tense. Nonetheless, if you have good problem-solving skills and a calm demeanor, this job can be rewarding.